MUNICIPAL WATER AND WASTEWATER FACILITIES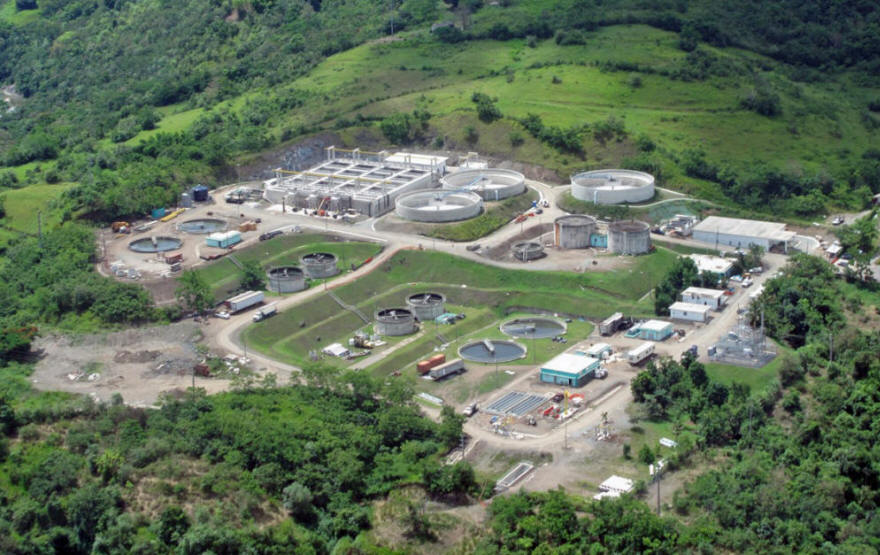 Aerial view of Cayey Regional Wastewater Plant showing original (bottom) and new facilities (top). The new process is a 14.5 MGD full BNR plant with UV disinfection, designed by TCG. Plant has been operational since December 2009. The original facility was a 4.28 MGD trickling filter plant, for which José A. Martí (TCG's principal) prepared the preliminary and process designs in 1979-80.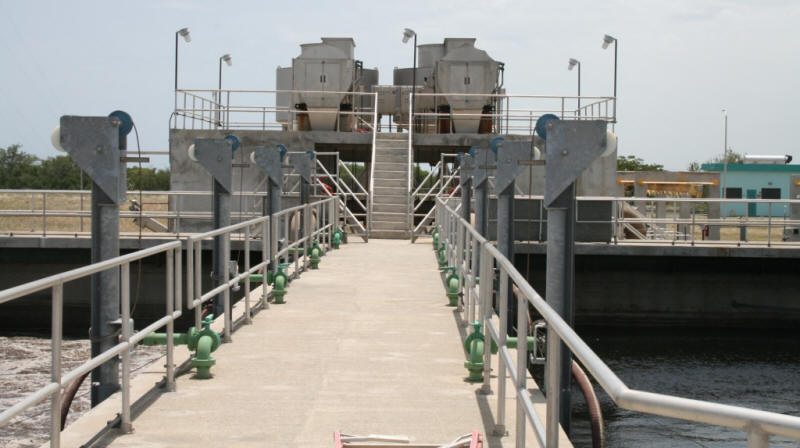 Headworks of the Santa Isabel, Puerto Rico wastewater plant. TCG designed this 3.0 MGD facility, the first Sequential Batch Reactor (SBR) built by the Puerto Rico Aqueduct and Sewer Authority (PRASA). Plant has been operational since 2002.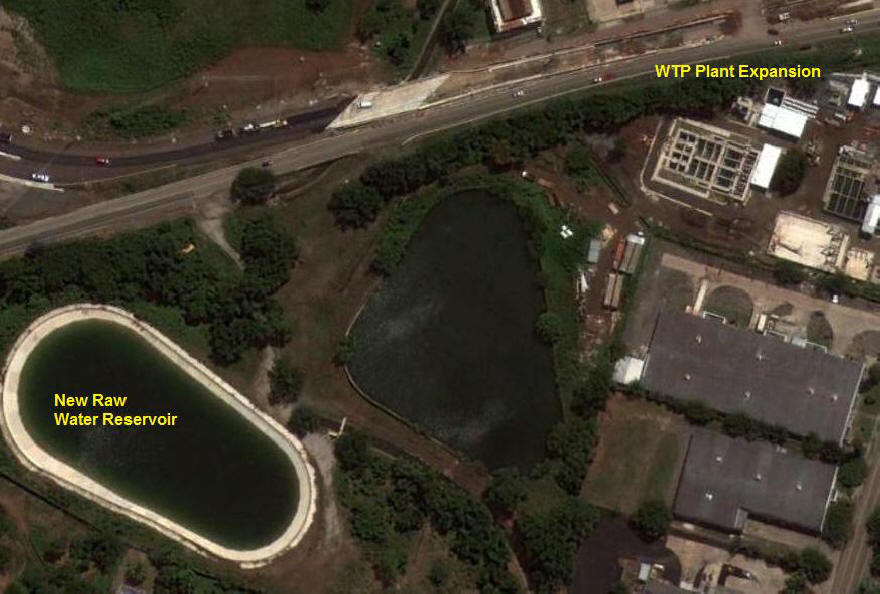 New raw water reservoir and water treatment plant expansion for PRASA Lajas Urban Water Supply System in Puerto Rico. Project involved expanding capacity from 2.3 to 6.0 MGD, a 6.0 MG raw water reservoir, a new 5 km forcemain and two 2.5 MG potable water tanks to ensure quality of service and provide for fire demand. In operation since late 2009.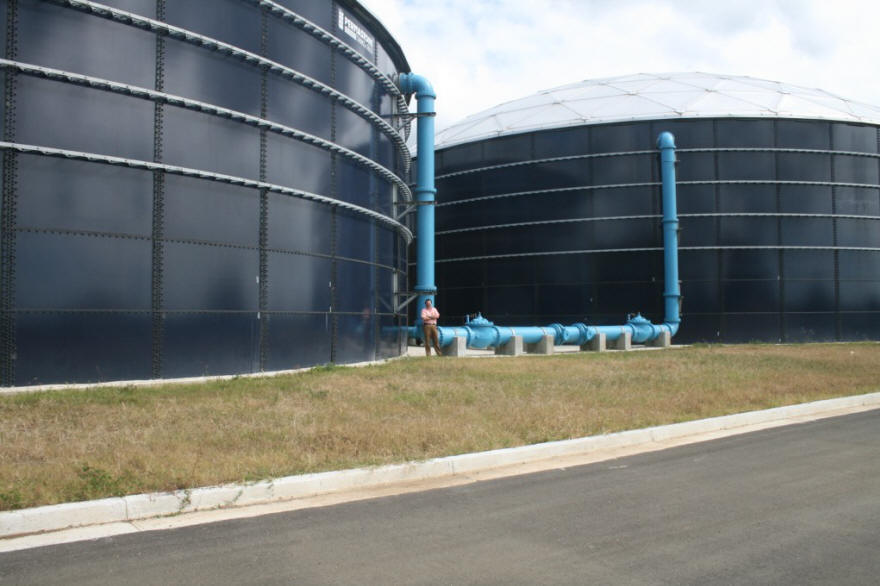 Aerial and ground level views of the two new 2.5 MG (9,500 m3) potable water tanks at the Pepo Toro site in San Germán, Puerto Rico, part of Lajas Urban Water System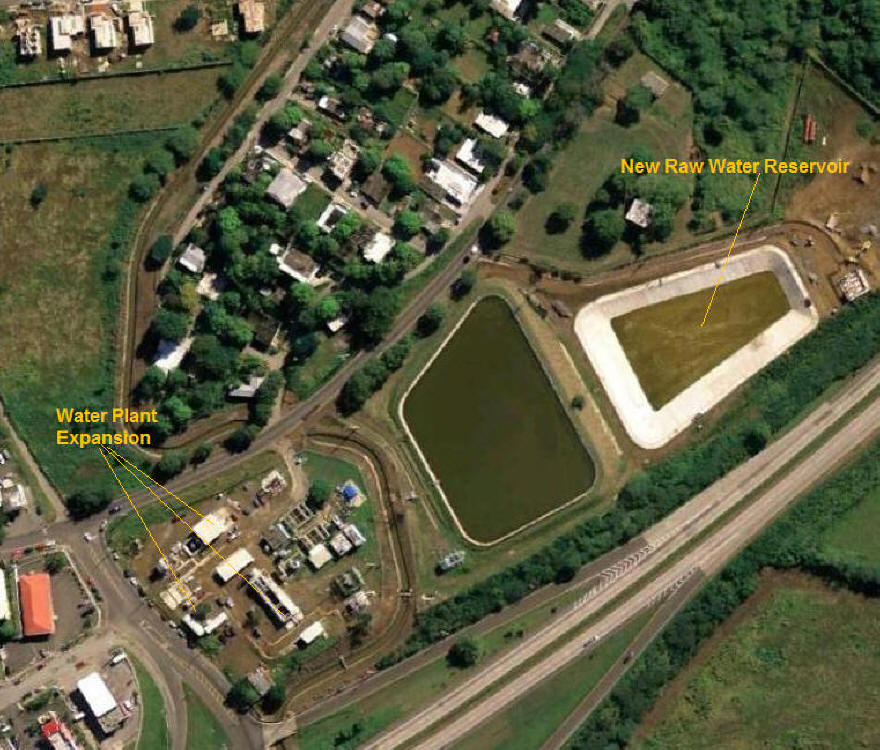 Aerial views of the treatment plant expansion and of the existing and new raw water reservoirs at Maginas Water System, Sabana Grande, Puerto Rico
Municipal Water and Wastewater